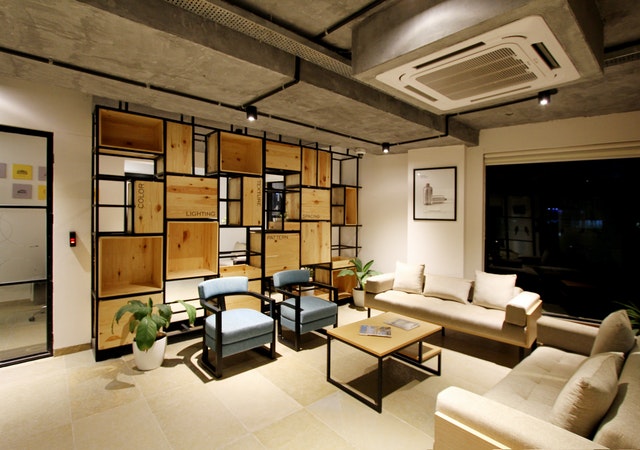 According to research done by the University of Florida, faulty duct systems account for up to 40% of energy and heat losses. A poorly maintained duct causes a malfunctioning of your HVAC. As a result, the HVAC works harder than usual, raising the amount you spend on utility bills. Nevertheless, a faulty air supply or improper duct sealing may pose health risks caused by molds, dust, and moisture.
Experts from Art Plumbing, AC & Electric advise you to frequently check for leakages in your ducts and do the necessary AC duct maintenance.
Some symptoms to check out for faulty ducts include:
Uncontrolled cooling and heating of rooms.
Abnormal energy Bills.
Dirt and moisture on household items.
Frequent HVAC system breakdowns.
Old ductwork.
Apart from helping you save on your electricity bills, duct sealing, and maintenance has the following benefits:
QUALITY AIRFLOW
Faulty ducts prevent quality air from flowing to areas that you desire in your home. For example, you might fail to enjoy warm air on a cooler night due to leakages in your home's air supply system. Leaking ducts also promote the growth of molds and other hazardous contaminants in the air supply systems. If you breathe this air by any chance, you may suffer from respiratory diseases caused by allergic reactions. By fixing the leaks, you will enjoy more of the air that you want, right where you need it, without your HVAC struggling.
MORE AFFORDABLE BILLS
As discussed earlier, a malfunctioning air supply system can hugely increase the amount you spend on electricity bills. A leaking duct transfers the strain to your HVAC system. Consequently, the HVAC system has to strain more to cover the air lost in the porous ducts. Once you notice a rise in your utility bills, try checking for faults in your space's air supply. Fixing this problem can help you save up to 40% of the amount you spend on electricity!
EXTENDED HVAC LIFESPAN
Any system exposed to extreme conditions wears and tears faster than expected, HVAC included. Air conditioning systems in South Florida work harder to cool homes when there is a problem with the air supply system. This can be especially inconvenient during the hot summer months, where the average temperature is 90°F! This means you will spend more on maintaining the systems. With time, the HVAC may even need replacement.
Point blank: by fixing duct leaks earlier, you can improve the efficiency of your HVAC system and make them last longer.
A COMFORTABLE HOME
We fix HVAC systems in our homes for comfort at different seasons of the year. Homes are supposed to save us from harsh weather conditions such as hurricane season. A leaky duct means inadequate quality air supply to the space. It also attracts more humid air into the home. As a result, you may experience a moisture-like feeling on your furniture, clothes, and other belongings.
Additionally, high humidity can cause the rotting of belongings inside the home, leading to unexpected losses. Sealing and maintaining your ducts keeps away humidity and makes you enjoy every moment in your home.
A SAFER HOME
Frequently, household appliances like water heaters and dryers produce combustion byproducts. These byproducts find their way outside the home via duct systems. Leaky ducts disturb the flow of combustion gases outside the home. If the gases pile in the living room, breathing them might result in health issues.
GET PROFESSIONAL DUCT SEALING AND MAINTENANCE SERVICES
Have you been experiencing frequent problems with your air supply system? We can help you lower your utility bills with a preventative maintenance schedule and protect your family from the risks associated with leaky ducts. We are South Florida's leading duct sealing service provider for residential and commercial buildings!
Tens of thousands of South Florida residents trust our services because we guarantee 100% client satisfaction. All our technicians are fully trained experts with the knowledge to fix any and all HVAC problems. Moreover, our services are affordable and reliable. Contact Art Plumbing, AC & Electric at 1-800-475-1504 for support and help on any duct problems. Our services are cool, and we're sure to leave you smiling.
Source: https://www.artplumbingandac.com/ducts-and-attics/the-importance-of-duct-sealing-maintenance/