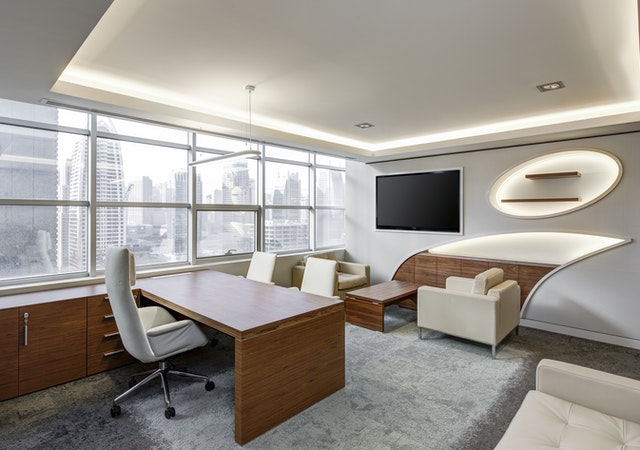 A well maintained and nicely designed office structure is always very important thing but that's not the final step, along with that if you decorate your office with attractive furniture, nice wall paintings and some better lighting and also wall clocks too, a well decorated office makes your office inviting and attractive atmosphere where everyone feels comfortable, so now we will see why office decorations are very important.
Improvement In Productivity:
How would you feel if your office is messy and dirty and very dull environment? you wouldn't feel like working for sure, but if office is well decorated and comfortable then you and your employees will automatically feel like spending more time there not because it's their duty to work but also because they like to be there and that will definitely increase their morale and so productivity will be improved itself.
Better Impression On clients:
A well impression on client is necessary especially when you are dealing with new clients, we organized and decorated office makes big impact on clients and it builds more trust too.
Get Organised:
Clean, neat and well-organized office not just help improving the productivity of staff but also it makes a better impression on all visitors too, so just get rid of all thing which isn't needed anymore and organize all files and necessary documents by category, if everything related to work is well structured it will also save lots of time of staff, and that will improve overall efficiency.
Reflection Of Business:
Your office space must represent the work you are doing and showing the field you are working in, If your business is creative like Marketing agency or Publicity services you will need bright LED lighting and also bright colors on office furniture, the same way if you are law firm or CA you will need calm atmosphere, tho there are no rules here as long as you keep your office environment warm and welcoming to everyone.
Investment On Business:
The money you are investing on Office structure will be counted as an investment on increasing staff's work efficiency and productivity because overall that will be increasing your business.
Impress Office Furniture is one of the top Importer, manufacturer, and reseller, We have large variety of office decoration things like all kind of Office Furniture, Different types of Office LED lighting, Air Conditioners, Wall clocks and Paintings suitable for all kind of business.